MALIN+GOETZ around the world.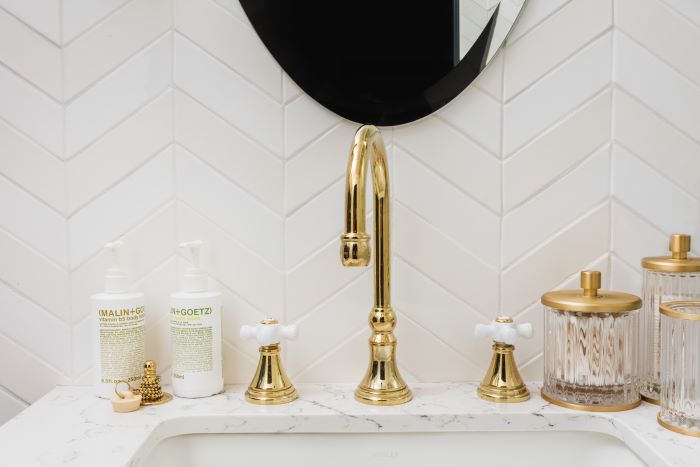 MALIN+GOETZ has a wide and unique distribution of 600+ locations spanning 6 continents worldwide. Not only can our products be found in one of our flagship apothecaries or premium retailers, but we are also distributed on airlines and at the top hotels, restaurants, salons and fitness centers around the world. In celebration of our new best-sellers travel kit, we've reached out to some of our global hotel partners and asked why they chose the Malin+Goetz brand to enhance their guest experience.
Why did you choose M+G as a partner?
Gold-Diggers, Los Angeles, CA.
Dave + Rachel Neupert, Owners
Prior to owning Gold-Diggers, owners Dave and Rachel Neupert loved encountering M+G products as guests when they would stay at other hotels. Says Rachel, "I'm not usually the kind of traveler who hoards toiletries but whenever we'd see Malin+Goetz in our hotel bathroom I'd always make sure every last bottle came back home with me." In selecting an amenity partner, M+G was thus Gold-Diggers' first choice.
We love the clean, straightforward packaging & ingredients—gender-neutral personal care at its best. At Gold-Diggers, Bergamot and Cannabis are favorites. "Our amenities program emphasizes 'everyday luxury' for our guests, so the uncomplicated (but excellent!) line of Malin+Goetz products is really just an ideal fit. Being able to upgrade your deodorant (Eucalyptus, we love you!) or apply the Detox Face Mask right in the comfort of your own hotel room feels like it elevates getting ready to go out just as beautifully as it welcomes guests back 'home' to their room." We also love that the products are made in NY and tested extensively—not just with dermatologists, and definitely not on animals—but also with the founders. This is just one other way that it feels like real people behind the line.
Bloomsbury hotel, London UK.
Michael Neve, General Manager at The Bloomsbury
"The Bloomsbury promises a playful, lively atmosphere in a central London location with Covent Garden, Soho and Oxford Street just a stroll away. The hotel reflects its surrounding area; London's literary heartland of Bloomsbury, through beautiful and colourful design with playful touches throughout. This is where the Bloomsbury Set lived, worked and partied in the early 20th century so we welcome our guests to do the same…."
"I like the fact that MALIN+GOETZ are a globally recognized luxury product, produced in a simple and natural way, subtly fragranced, that our guests, both male and female, much appreciate and would expect to have available when staying at a luxury hotel."
The Dupont Circle, Washington DC.
Joel Freyberg, General Manager at The Dupont Circle
"Our hotel sits in prime position on the vibrant Dupont Circle, only minutes from many of Washington's most famous landmarks, allowing guests to delve into the city and use The Dupont Circle hotel as their stylish home away from home. Thanks to our recent redesign by Martin Brudnizki and Clodagh, the hotel offers a member's club feel and is a bustling social hub for locals and guests alike. Visitors must not miss out on a martini (or two) at The Doyle Bar and I can personally vouch for the Dover Sole at The Pembroke... best enjoyed with a glass of rose on our terrace."
"MALIN+GOETZ amenities are a great fit for our hotel and our guests. I like the fact that the products offer uncomplicated clean natural skincare with a touch of understated luxury and scents that are fresh and universally appealing."